Presidents Message
President Eril has penned this message for this month:
As I write this, it is a glorious day and I am hoping that it will continue for our Getaway week in Moama at the end of May.
Our excursion to China Town was held on a cold and windy morning as we gathered for our exploration of the early settlement of the Chinese people. They arrived in Melbourne in the hope that they would strike it rich in their quest for gold and we saw the old warehouses where many of them set up furniture making businesses in Little Bourke Street. In the Museum, we were treated to a close-up view of the Chinese Dragon and were amazed at its enormous size and its beautiful silk decorations. An interesting morning and we didn't go home hungry after our Yum Cha lunch at a nearby restaurant.
With the Election of our Government now decided (hooray, no more letters and 'phone calls begging for our votes!), we can move on and enjoy our winter pastimes.
Thanks to all the Probus Convenors who lead our various groups which provide the opportunity for us to take part in a variety activities. We are spoilt for choice
Regards Eril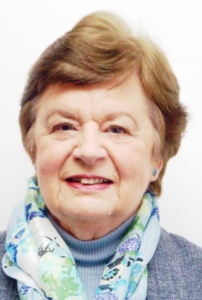 Share this with your friends
Subscribe
If you would like to receive our latest news via email, please fill in the form below!