Presidents Message
President Eril has penned this message for this month:
The Newsletter is a great source of information and a record of the activities enjoyed each month by our members. On 19th September, forty-one people took part in the excursion to the Western Treatment Plant at Werribee on a lovely sunny day and it provided much to interest us. Our bus took us on a tour of this extensive area, similar in size to Phillip Island, and stops were made at various large 'sludge ponds' to learn about how the matter is clarified in successive ponds. At one of the early stops, we were shown photos of the Divers who make inspections once per month, looking like astronauts in their protective diving gear as they check below the surface to see that the procedures are taking place correctly. Known as 'Poo Divers' they earn about $6,000 each time. Well deserved! Our guide was well qualified in environmental matters and passed on her knowledge in an interesting and entertaining manner. The wetlands, known for the migratory birds which visit each year, looked attractive in the sunshine, but we were probably too early for the larger number of birds yet to arrive. Lunch at Hopper's Crossing was enjoyed by all before our return to Balwyn in the late afternoon.
It's time to start planning our Christmas Lunch in December, and in this Newsletter you will find a reminder from Vice President Tony Smythe about the arrangements. Best wishes to all,
Regards Eril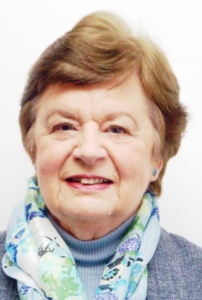 Share this with your friends
Subscribe
If you would like to receive our latest news via email, please fill in the form below!