Presidents Message
This Months President's Message
Our AGM was held last month with an attendance of 90 Members which is 65% of our total Membership. It was only the second face to face meeting we have had since March 2020, and it was wonderful to see all the smiling faces and hear the happy sound of voices during morning tea.
All the Committee positions have been filled for the 2021/2022 Probus year, but we still require some "Assistant" positions. These include Treasurer, Speakers, Secretary, and Newsletter Editor. Please consider volunteering for one of these vacancies as they are vital to the smooth running of our Club. The relevant Committee member would be only too happy to discuss, with you , the help required.
Barry Donegan, Speaker at our March , meeting has certainly lived up to the title of his talk....."Been There Done That"! He regaled us with many and varied adventures he has experienced during his life including AFL football, Telegraphist extraordinaire, Sports store owner, Scuba Diving teacher and in Security. Thank you Barry.
With my fingers crossed for no more lock downs, due to COVID-19, I hope to welcome you all to the next Meeting on 29th March 2020. This meeting has been brought forward a week due to the original date falling on Easter Monday. Masks are optional, but all members must sign in prior to entering the hall and approaching the Membership desk to register their attendance.
Jan Lester,
President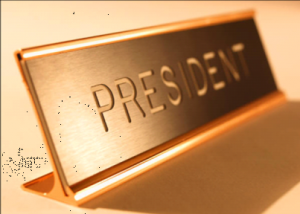 Share this with your friends
Subscribe
If you would like to receive our latest news via email, please fill in the form below!