Presidents Message
President Eril has penned this message for this month:
I take this opportunity to wish you all a happy New Year in Probus. The holiday weather has certainly set us some challenges – fires, floods and hailstones, followed by red dust which turned into sludge after the rain. At our place last week, I thought we were under gunfire when hail the size of golf balls started hitting our roof, windows and skylights. The noise was frightening but the only damage was the shredding of shrubs and some paint off a window frame or two.
Sadly, I have to acknowledge the death of two of our members in January. Sydney Warneke, a member for some time, but who had resigned last November due to ill health. A message of condolence was sent to Syd's family. Liz King had been putting up a brave fight against illness in recent months and many of you were able to attend an afternoon tea at Kooyong Tennis Club in support of her husband Ross and family. Our thoughts are with both families.
We still need to fill some vacancies on the Committee for 2020 and it is an opportunity for newer members to make a contribution to the Club. It would be a great help if you can offer some assistance in the coming year. The Committee meets for an hour once a month, on the Friday before the Monday meeting, when reports are given and ideas exchanged. We should all be aware that if we enjoy the activities provided by Auburn Probus Club, (such as Excursions), they can only take place if we each take a turn in sharing the responsibility of giving some time to their organisation. A year goes by in no time at all.
PLEASE CONSIDER MAKING YOUR CONTRIBUTION IN 2020 TO ENSURE THAT OUR CLUB CONTINUES TO THRIVE.
With best wishes, Eril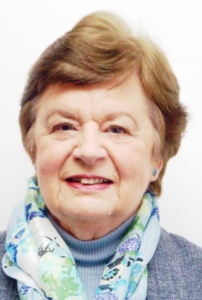 Share this with your friends
Subscribe
If you would like to receive our latest news via email, please fill in the form below!