Outings Group
Payments are due for The Tramboat trip at the next meeting . Interested members exceed the number allowed on the boat so pay early to be sure of a place. Our bus departs from North Balwyn Bowls Club at 9am on Wednesday 5 th May.
PICNIC LUNCH CATCH UP.
On 28th April [ Wednesday ] you have an opportunity to share conversation, lunch and refreshments in the beautiful MARANOA BOTANIC GARDENS and BECKETT PARK in Balwyn.
Enter the gardens via Parring Road.
There is ample parking in the vicinity of the main entrance to the gardens.
Picnic tables are near the War Memorial. It may be advisable to bring your own folding chairs.
BYO EVERYTHING. There is no cost.
Time 12.30 pm
After lunch stroll in the beautiful gardens and enjoy The Rainforest, The Cottage Garden, Aboretum and Temperate Woodland.
Register your interest at the Outings Desk.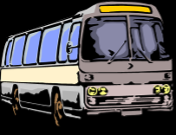 Share this with your friends
Subscribe
If you would like to receive our latest news via email, please fill in the form below!