Theatre & Concerts
Graeme McRae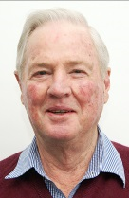 Probus Theatre Report - February 2020
The following events are scheduled for the coming months:
Old Scotch Symphony Orchestra
The next OSSO concert will be held at 3 pm on 29 March 2020 "Symphony in a Day". The program is still being finalised but is likely to include Brahms' Symphony No 4.
The cost will be $20 per ticket. Expressions of interest and payments may be arranged at the February and March meetings.
Billy Elliot;
This is also a popular show scheduled to open in Melbourne from next February and reservations for 16 people have been made for Wednesday, 4 March 2020 at 1 pm at the Regent Theatre. Tickets have been received and will be issued at the February meeting.
One Flew Over The Cuckoo's Nest
We are aiming at getting tickets for this show for 1 pm, Wednesday 16 June 2020 at Her Majesty's Theatre. At this stage we have interest from eight people, but will need a minimum of twelve to qualify for the group discount.
Please let me know by phone or email if you are interested so that I can make bookings before the February meeting.
Chicago One ticket for Chicago has been returned for the performance on 12 February at 1 pm. If anyone is interested, please see me at the February meeting.
Please Let me know of other productions that you think will be of interest.
Check excellent shows at the Whitehorse Centre, Nunawading – Ph 9262 6555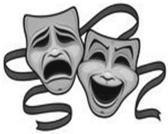 Share this with your friends
Subscribe
If you would like to receive our latest news via email, please fill in the form below!