Theatre & Concerts
Graeme McRae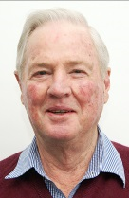 Probus Theatre Report - October 2019
The following events are scheduled for the coming months:
Old Scotch Symphony Orchestra
The next OSSO concert will be held at 6 pm on 1 December "OSSO and Friends" featuring orchestral works and a selection of chamber music. The program will be relatively short so that your evening meal will not be affected. The program will include: The Four Seasons – Astor Piazzolla Introduction and Allegro – Elgar V "Adagietto", Symphony No 5 – Mahler A selection of Christmas carols
The cost will be $15 per ticket.
Advance notice is given for the usual style of symphony concert to be presented at 3 pm on 20 March 2020. More information will be available soon about the concert
Miss Saigon; We have 35 people booked for Miss Saigon for Friday 18 October at 7.45 pm at Scotch College. Tickets will be available at the October meeting. Please note that parking on the night is likely to be at a premium so I suggest that you arrive with a bit of spare time. Please see me if you need directions
Chicago; We have bought 18 tickets for the matinee performance on Wednesday 12 February 2020 and all have been paid for and allocated. Those tickets may also be picked up at the October meeting.
Billy Elliot; This is also a popular show scheduled to open in Melbourne from next February and reservations for group bookings will need to be made very soon. The cost will be $70 per seat for a Wednesday matinee, providing we get at least 16 starters. I suggest that we should aim for either 4 March or 11 March. So far we have 12 starters. I will need sufficient people to commit at the October meeting to justify reserving seats, otherwise this event may have to be cancelled. Payment will be required by the November meeting
Please phone me if you have any special parking or access to any of these events and I will see what I can do.
Please Let me know of other productions that you think will be of interest.
Check excellent shows at the Whitehorse Centre, Nunawading – Ph 9262 6555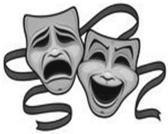 Share this with your friends
Subscribe
If you would like to receive our latest news via email, please fill in the form below!