Theatre & Concerts
Graeme McRae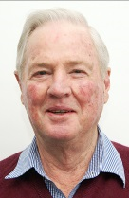 Probus Theatre Report - June 2019
The following events are scheduled for the coming months:
Shakespeare in Love
This will be on Wednesday, 21July 2019 at 1 pm. The ticket cost for each of a group of at least 8 will be $82.
Unless 8 tickets are paid for at the June meeting, this event will be cancelled
Old Scotch Symphony Orchestra
The next concert will be on Sunday, 25 August 2019 at 3 pm at the Ian Roach Hall, Scotch College, featuring the Concordis Chamber Choir. Cost will be $20 and will be payable at the July or August meetings. An additional concert will be held on 1 December "OSSO and Friends" featuring orchestral works and a selection of chamber music.
Miss Saigon
Those who enjoyed the fabulous performance of Les Miserables last year might wish to attend Miss Saigon, put on by the same group – Old Scotch Musical & Drama Club - on Friday 18 October 2019 at 7.45 pm. Tickets at $40 each are to be paid for not later than the October meeting, but commitments must be received no later than the August Meeting so that seats can be booked
Charlie and the Chocolate Factory
This new musical by Roald Dahl about the adventures of Willy Wonka will be presented in Melbourne at $72 per seat on Wednesday 20 November 2019 at 1 pm. We need a minimum of 12 starters for that price and expressions of interest are needed now so that bookings can be made within the next two months. Payment will be required by the June meeting.
Chicago
This one of the all-time favourite musicals of the US. Performances are scheduled to start in December at the Arts Centre and we are aiming at attending a matinee performance on Wednesday 19 February 2020. The cost will be $72 per seat providing we have a minimum number of 12 starters. This seems to be a long way ahead, but we will need to reserve seats in the next month or so and pay for them no later than October to avoid the hassles of Christmas and January
Please let me know of other productions that you think will be of interest.
Check excellent shows at the Whitehorse Centre, Nunawading – Ph 9262 6555
Other suggestions welcome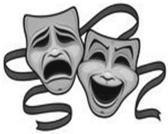 Share this with your friends
Subscribe
If you would like to receive our latest news via email, please fill in the form below!