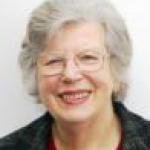 The Latest President's Message can be Read here
Read more...
The Club's Christmas Lunch was held on our normal meeting day on Monday 4th December with 108 members attending
Read more...
December Club Newsletter is out
The Latest Newsletter for the December Meeting is now available.
Read Here By Clicking Below
Event Type: Outings Trip 0
Date: Sunday Mar 11, 2018, 12:00 am
View ...
Auburn Combined Probus Club is a lively and active Club that currently has 156 members with many and varied Activity Groups.
We meet on the first Monday of each month, commencing at 10.00 am. The venue is at the North Balwyn Bowls Club in Buchanan Avenue North Balwyn.
Read more...
Subscribe
If you would like to receive our latest news via email, please fill in the form below!