Cycling Group
Cycling Group: Gary Jackson
This Months Rides
Our 2020 Ride Schedule has been prepared and distributed to all riders and our first ride and lunch will be hosted once again by Shirley and Tom Fenemor at their Somers Beach house.
Thursday January 23rd..The ride commences at 10:30am at – 6 Hendon Ave Somers 3927. (Melways ref 194 A10). Travel time to Somers allow 1 to 1 ½ hours. Usual ride up to Balnarring for coffee, down to the beach and back to Somers for lunch. For catering purposes please advise Tom on telephone 5983 1271 (Somers phone) or SMS on 0418 373 607, on or before Monday January 20th if you plan to attend. Same basis as before we divide up the cost. Usually about $10 a head. Chicken and salad on the menu. BYO wine and beer and don't forget to bring your bathers.
Last Months Rides
Thursday December 5th 9 riders started from Kooyong, cycling along Gardiners Creek Trial to join the Yarra Trail at Burnley. Crossing over the Yarra River at MacRobertson Bridge we rode along the South side of the river to Southbank for coffee before returning. Great to see John Phillips back on his bike. Great ride, thanks Thelma and Ian.
Thursday December 12th 10 riders set off from Pettys Orchard for a short ride over the Yarra River to Eltham for coffee then returning to Pettys Orchard where we joined our family members for an enjoyable Christmas break up lunch.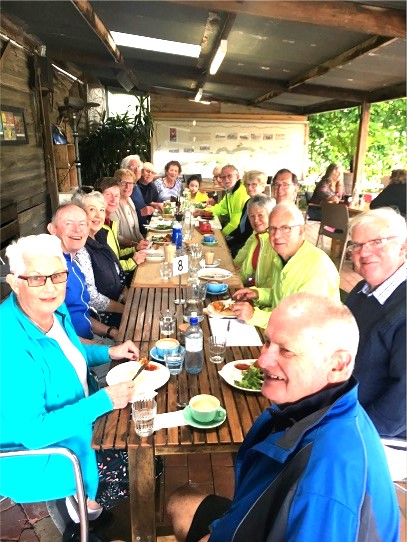 Have a Merry Christmas and Happy New Year.
Regards Gary Jackson

As this is our final communication for 2019, I wish to congratulate all riders a great year. The weather was mostly kind and we were able to complete 22 scheduled rides with an average of 9 cyclists per ride. As a combined group we SAFELY cycled a total of 3700 kilometres = to riding from Melbourne to Geraldton Western Australia.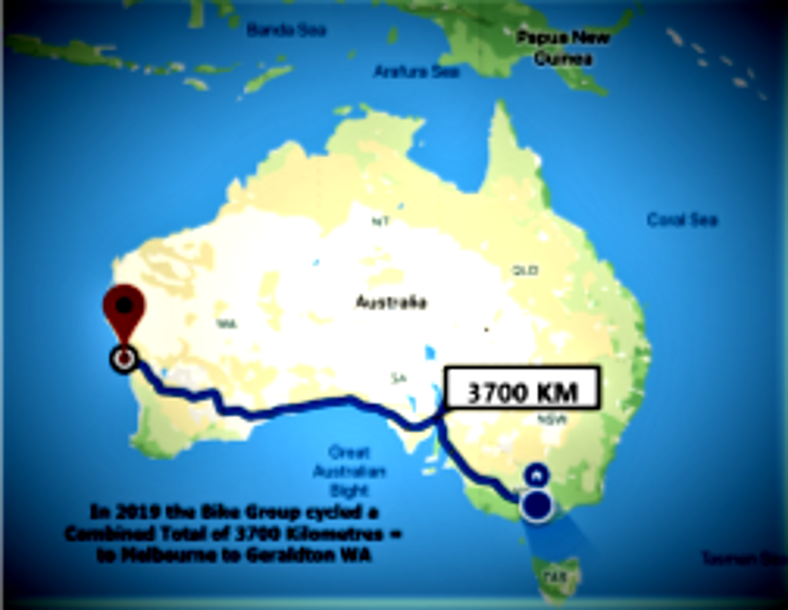 Share this with your friends
Subscribe
If you would like to receive our latest news via email, please fill in the form below!