Cycling Group
BIKE GROUP - Gary Jackson
October Rides
Thursday October 6th Meet at 10 am at the car park Elsternwick oval off St. Kilda St (Melway ref 67 D3) The route is along the Elwood Canal to the Bay trail then along the Bay trail to Port Melbourne with coffee at Gasworks and return. Route is flat with sealed paths about 20km. Leader Peter Matthews 0401 621 400.
Thursday October 20th Meet at 10 am at the car park at George Knott Reserve/Collingwood Little Aths Centre in Heidelberg Rd, Clifton Hill (Melways 30 F-12). From here we will by-pass Rushall Station and ride north along the Merri Creek, first on the east bank and then crossing shortly after at St Georges Rd to the west bank and then through the Ceres Environmental Park overlooking Merri Creek. Northwards past Coburg Lakes with several criss-crossing of the Merri, leaving the Creek at Broadhurst Av, then going around Edwardes Lake Park and making our way to the Sycamore Café in Gilbert Rd, Reservoir. Later we catch the train at Reservoir (don't forget your Myki) and alight at Rushall and return to our cars. Cycling distance around 20 km, paved paths with some undulations; and some street riding from the Merri to Reservoir. Leader David Brown 0407 844 421
September Rides
Thursday September 1st. 7 riders cycled from Hawthorn on the Main Yarra Trail. Crossing over the Yarra on the Morell Street Bridge onto the Capital City Trail to Southbank. Continued along South Wharf Promenade to River Esplanade observing the extensive building development and wonderful sculptures along the Yarra River. Stopping for coffee at Anchor Eatery by the Yarra. Thanks Trevor.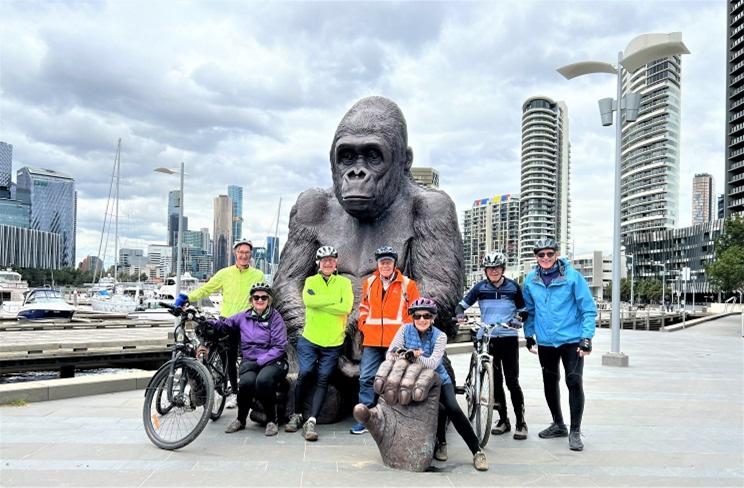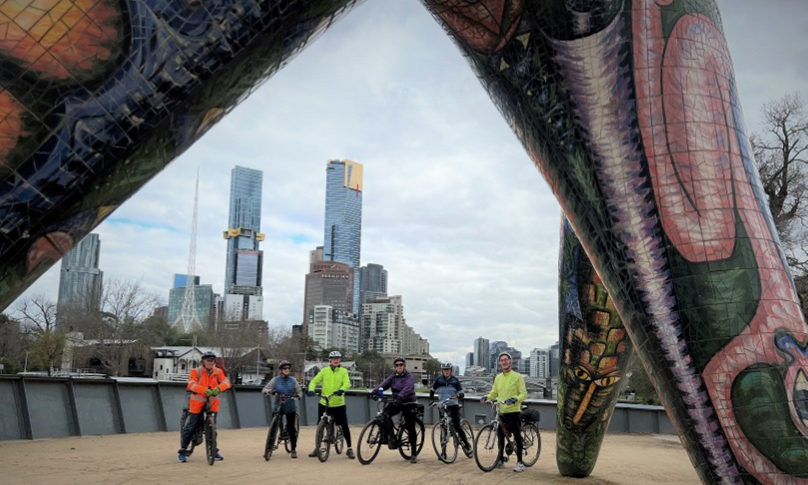 Thursday September 15th. 9 riders cycled from Newport Power Station on the Bay Trail, through Williamstown with its historic Buildings to Point Gellibrand. Continuing on the Bay Trail passing the Williamstown Cricket Ground, beach and the old Rifle Range Reserve wetlands to Altona beachfront for coffee. Returning to Williamstown the group enjoyed a lunch of Fish and Chips on the waterfront. Thanks Helen and Mike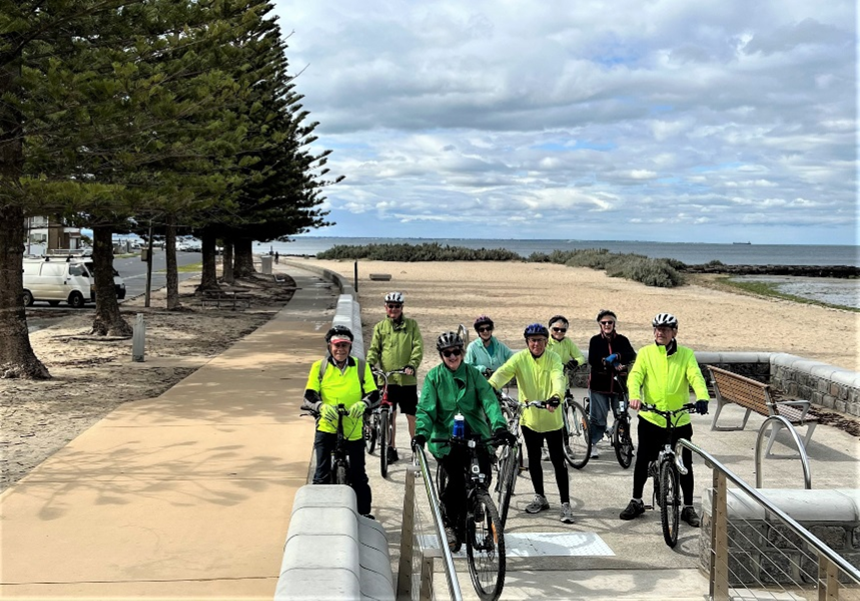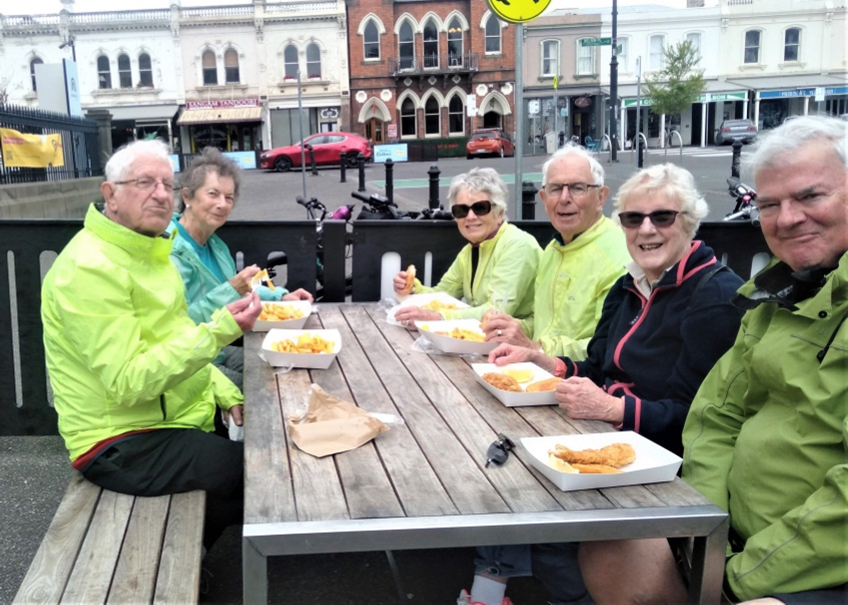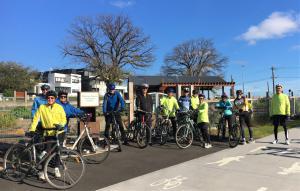 Share this with your friends
Subscribe
If you would like to receive our latest news via email, please fill in the form below!