Book Clubs
Two Book Groups Meet each Month
Tuesday Night Book Group :
Contact John Curry
It was great to be able get together again at Athelstan for dinner and chat. Our book "the Happiest Man on Earth" rated high to very high with an average of 9. Words such as inspirational, humble, generous and the importance of relationships were used to describe Eddie Jaku's life.
Our next book to be reviewed on December 14th is "The Dovekeepers" by Alice Hoffman.
Please contact John Curry for further information
John Curry
Wednesday Afternoon Book Group :
Contact Karen Pond
At our last meeting (in person!) we discussed a variety of books recently read, and received our book for this month - The Survivor, by Jane Harper. It looks like an exciting read.
Our next meeting will be on 8 December, from 12.30, at Barnsbury, where we will celebrate the end of the year, and share in a lunch. If you haven't already advised if you will/won't be attending, please contact me ASAP, on
Happy Christmas and Merry New Year to all our Probians and their families.
Best regards
Karen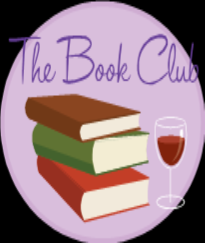 Share this with your friends
Subscribe
If you would like to receive our latest news via email, please fill in the form below!