Book Clubs
Two Book Groups Meet each Month
Tuesday Night Book Group :
Contact John Curry
We reviewed "The Tolstoy Estate" by Stephen Conte. The book was an historical novel based on a short period of time in the war between Russia and Germany. The action takes place at the estate where Tolstoy lived. Similarities are drawn with "War and Peace" by Tolstoy. We rated the book highly at 8.3 out of ten.
At the next meeting we will review "Preservation" by Jock Serong. A story that takes place in the history of shipwrecks and early colonial life Sydney.
We welcomed John McIntosh as a new member of the group.
Please contact John Curry for further information
John Curry
Wednesday Afternoon Book Group :
Contact Karen Pond
We reviewed our previous book, The Piano Tuner, and agreed it was an intriguing novel that could be viewed in many different ways, and the main characters left us questioning - was he a spy, an innocent, or just a naive piano tuner?
This month we will be reading The Authenticity Project by Clare Pooley. Our group has a few extra copies of this book; if you would like to read it, and perhaps join us at our next meeting, please contact Carole Williams. The next meeting will be at the Barnsbury Clubhouse on Wednesday August 11, at 2pm.
Best regards
Karen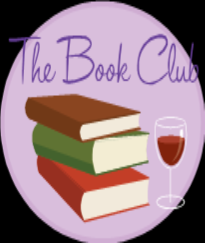 Share this with your friends
Subscribe
If you would like to receive our latest news via email, please fill in the form below!