Cinema Group
Cinema :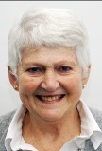 MEG McCLEAN

The film/luncheon for October will be "Judy" to be shown at the Peace Cinema Balwyn on Friday, October 25 at 11.00am.
Thirty years after starring in the "Wizard of Oz", Judy Garland, beloved actress and singer, arrives in London to perform to sold out shows at the Talk of The Town nightclub. While there she reminiscences with friends and fans and begins a whirlwind romance with musician Mickey Deans, her soon-to-be fifth husband.
Renee Zellweger portrays Judy Garland near the end of her life in Rupert Goold's big-screen adaptation of a play by Peter Quilter.
Director: Rupert Goold Cast: Renee Zellweger, Rupert Sewell, Jessie Buckley and Michael Gambon.
Time: 1 hour, 58 minutes .
We meet at the coffee shop of the cinema at around 10.30 and then head to the designated cinema for the showing at 11.00am.
A basket luncheon with sandwiches, cake/slice and tea or coffee follows the showing of the film. Gluten-free is available upon request at the October Probus meeting.
Tickets are $20 (cash only please) and will be available at the Probus meeting on October7. Any unsold tickets are returned to the cinema three week days prior to the showing
Warmest regards,
Meg
Share this with your friends
Subscribe
If you would like to receive our latest news via email, please fill in the form below!