Cinema Group
Cinema :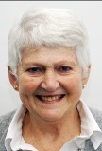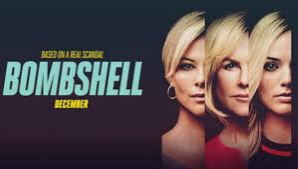 MEG McCLEAN

The film/luncheon for February will be 'Bombshell' to be shown at the Palace cinema Balwyn on Wednesday February 19 at 11.00am.
We meet at the coffee shop of the cinema at around 10.30 and then head for the designated cinema in time for the showing at 11.00. A basket luncheon then follows with sandwiches, cake and tea or coffee. Gluten-free is available upon request when paying for your ticket at the cinema desk at the February meeting on Monday February 3.
Tickets are $20 (cash only please). Any unsold tickets are returned to the cinema 3 week days prior to the showing.
'Bombshell' is based on a real scandal and is a powerful movie about what selling in America has become, i.e. selling sex, selling a candidate, selling yourself, selling the truth.
When Gretchen Carlson slaps Fox News founder, Roger Ailes with a lawsuit alleging sexual harassment, not as soul could predict what would happen next, Her decision leads to Fox News Correspondent Megyn Kelly coming forward with her own story, as well as many other women, inciting a movement that reverberates around the world.
Director: Jay Roach Cast: Nicole Kidman, Charlize Theron and Margot Robbie
Time: 1 hour, 49 minutes
Meg McClean
Warmest regards,
Meg
Share this with your friends
Subscribe
If you would like to receive our latest news via email, please fill in the form below!