Golf
Golf results for end of November and December games
| Date | Weekly Winner | Longest Drive | Nearest The Pin | Best Off The Stick |
| --- | --- | --- | --- | --- |
| 25/11 | Gary Jackson | Gary Jackson | Rosemary Sier | Cheryl Olney & Gary Jackson |
| 3/12 | Kieth Creed | Cheryl Olney | - | Cheryl Olney |
| 9/12 | Einhart Lincke | Gary Jackson | Einhart Lincke | Einhart Lincke |
| 21/10 | Cheryl Olney | Mike Pavey | Ian Bourke, | Cheryl Olney |
| | | | Peter Matthews | |
Prior to our enjoyable Christmas break up lunch, our individual 2019 winners were announced.
Nearest the pin - Christine Mavrodoglos and Gary Jackson tied with 4 each
Longest Drive - Trevor Mackey and Gary Jackson tied with 7 each
Best off the Stick -Ian Bourke a clear winner with 8 wins
Most Green Jacket Winner – Christine Mavrodoglos with 10 wins and winner of our new 2019 annual Auburn Probus Golf Champion Trophy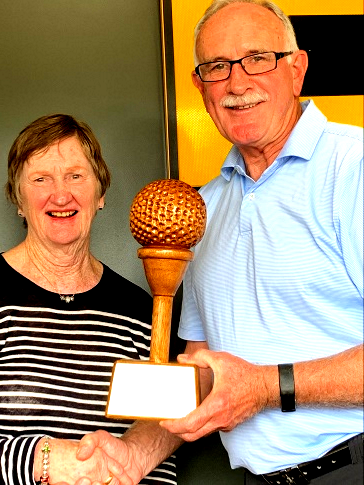 Second was Einhart Lincke with 8 wins and third place went to Colin Richards with 7 wins.
Details of February 2020 Golf start up will be communicated in our February Newsletter.Have a Merry Christmas and Happy New Year.
Share this with your friends
Subscribe
If you would like to receive our latest news via email, please fill in the form below!