Cycling Group
December Rides
Thursday 3rd December Meet at Elgar Park a 9.30am (Melway 47 B3). We will follow the Koonang Creek trail to Burke Road crossing the Yarra river to join the Main Yarra trail through the Yarra Flats to Heide Café for coffee. All on designated bike paths on compacted gravel and sealed bike paths, mainly flat. Approx. 20k return. Organizers Thelma and Ian Bourke.
Thursday 17th December. This will be our Christmas break up ride and lunch at Melissa Café 65 Parker St, Templestowe Lower (Melway 33 C4)
Riders to meet at Melissa's Café at 10.30am for coffee then we will have a short ride up to Ruffy Park and return for Lunch at 12 noon. All on sealed designated bike paths, mainly flat. Approx. 8k return. Organizer Gary Jackson
Report on November Rides
Thursday November 5th. After a long 4 months of lock down it was wonderful to get back on our bikes despite the 25k limit. 9 riders gathered at Victoria Park Kew, cycling down to the Main Yarra trail to Fairfield stopping at Studley Park Boathouse for refreshment. Returning via Darebin Park, Alphington and Ivanhoe. Thanks Colin
Inverloch (November 10th to 13th)
Our scheduled trip away to Inverloch looked very much in doubt however the day before our planned trip away the Melbourne Ring of Steel was lifted allowing 16 Probian's to spend 4 wonderful days of freedom in South Gippsland.
Day 1 – Our team met at Caldermeade Farm & Café for lunch which was great to be all together again. After checking into our Big 4 Inverloch Holiday Park cabins our warm up ride (9 km return) along the Inverloch foreshore passing through the main street shopping area to the surf beach and return. Happy hour each night was in the Camp Kitchen where we could reflect on the day's events with a beer and a glass of wine.
Dinner was a byo barbeque and we were all looking forward to the days ahead.
Day 2 – On clear morning with bikes loaded we drove to Leongatha for our ride on the Great Southern Rail Trail (32km) passing through beautiful green farmland to Koonwarra where we meet the non-riders for coffee. Continuing on the Rail Trail as we cycled over a number of the old and new trestle bridges to Meeniyan for lunch at Pandesal Bakery returning to Leongatha.
Dinner was at The Inlet Hotel. highly recommended
Day 3 – Another clear morning with bikes loaded we headed to Wonthaggi for a ride along the Bass Coast Rail Trail again passing through coastal farmland before reaching the coastline with magnificent views of the ocean and Phillip Island. We reached Kilcunda to join the non-riders for refreshments. On the way back we diverted to ride into see the mouth of the Powlett river where it met the ocean. Lunch was enjoyed at Connells Bakery in Wonthaggi. Our celebratory dinner was in the Camp Kitchen where we discussed our riding achievements during our week away.
Day 3 – This was check out day and with bikes loaded there was still plenty of time to explore Inverloch and other places on the way home.
A most enjoyable 4 days away and a very big thankyou to Christine Mavrodoglos for her assistance and local knowledge in planning this trip.
Thursday November 19th. Rider cycled from Eaglemont Tennis Club following the Main Yarra trail through the Yarra Flats then detour around the Banyule Flats and back to the Main Yarra trail. Crossing the Yarra at Finns reserve we cycled to Melissa's café for coffee then return.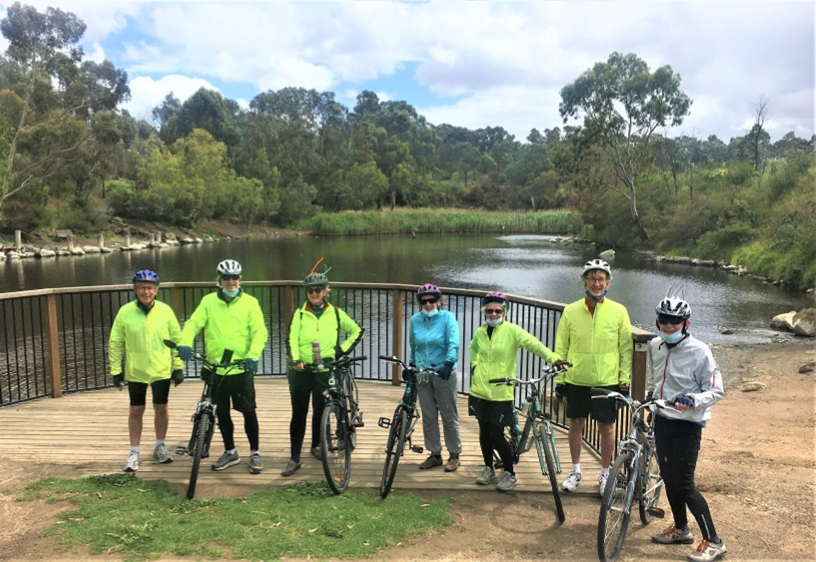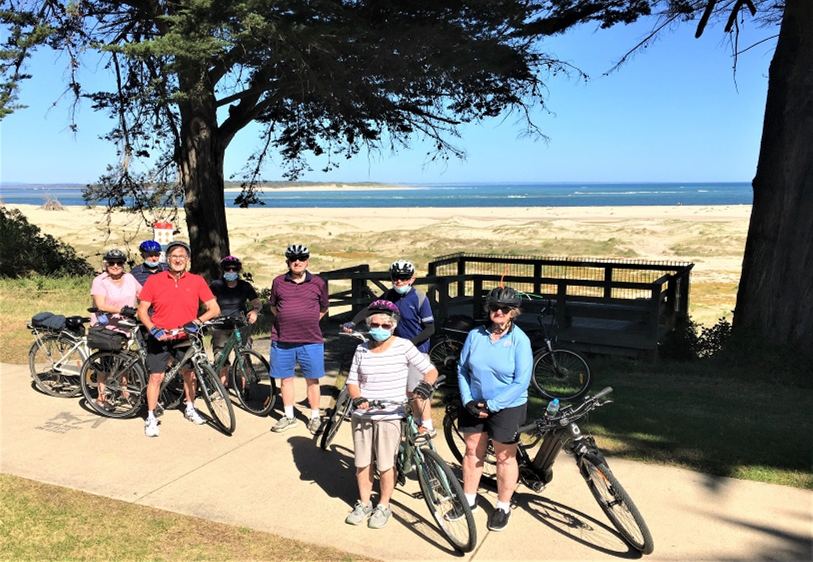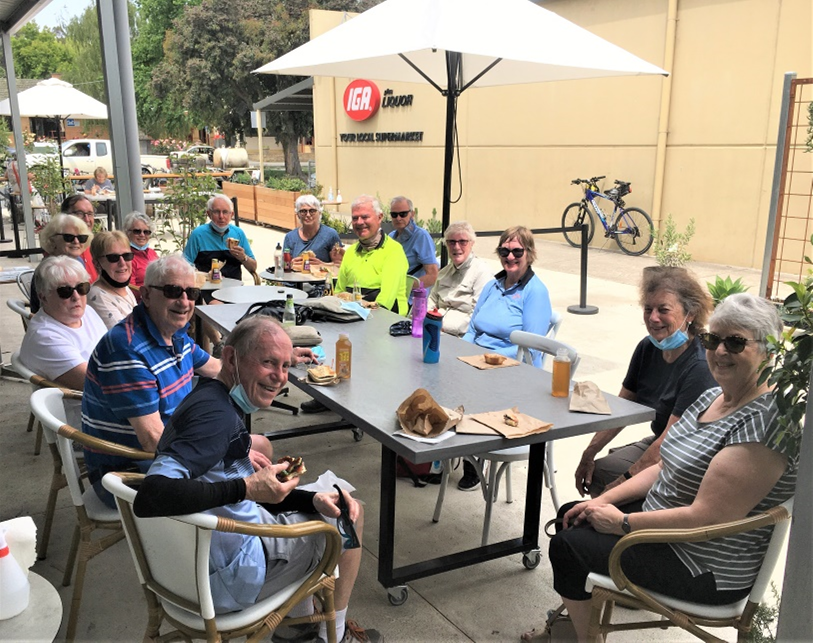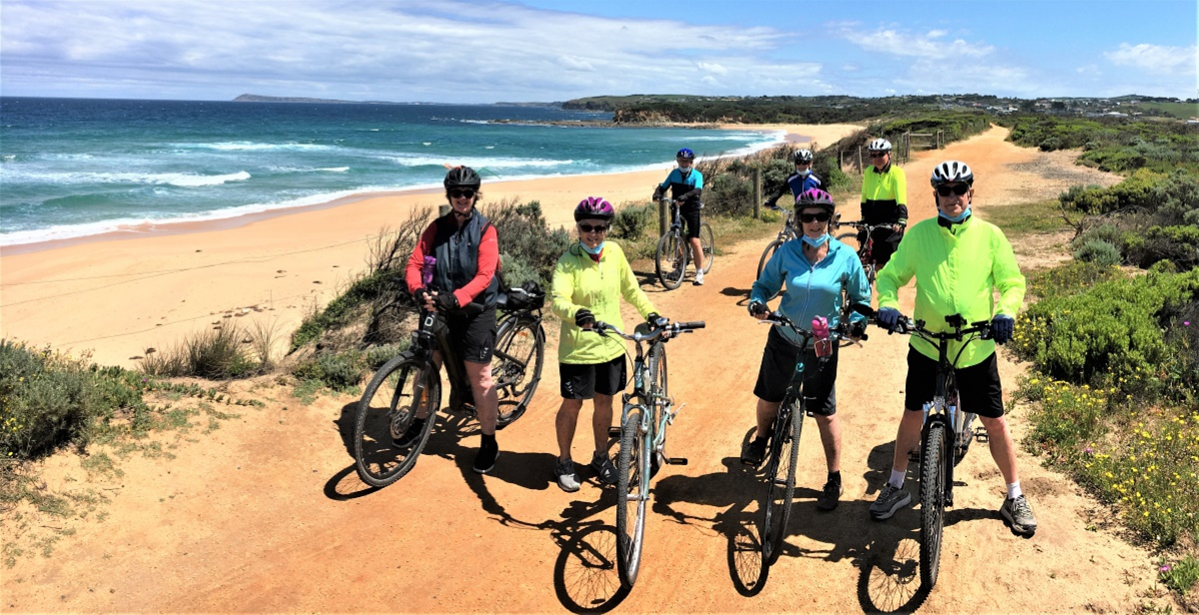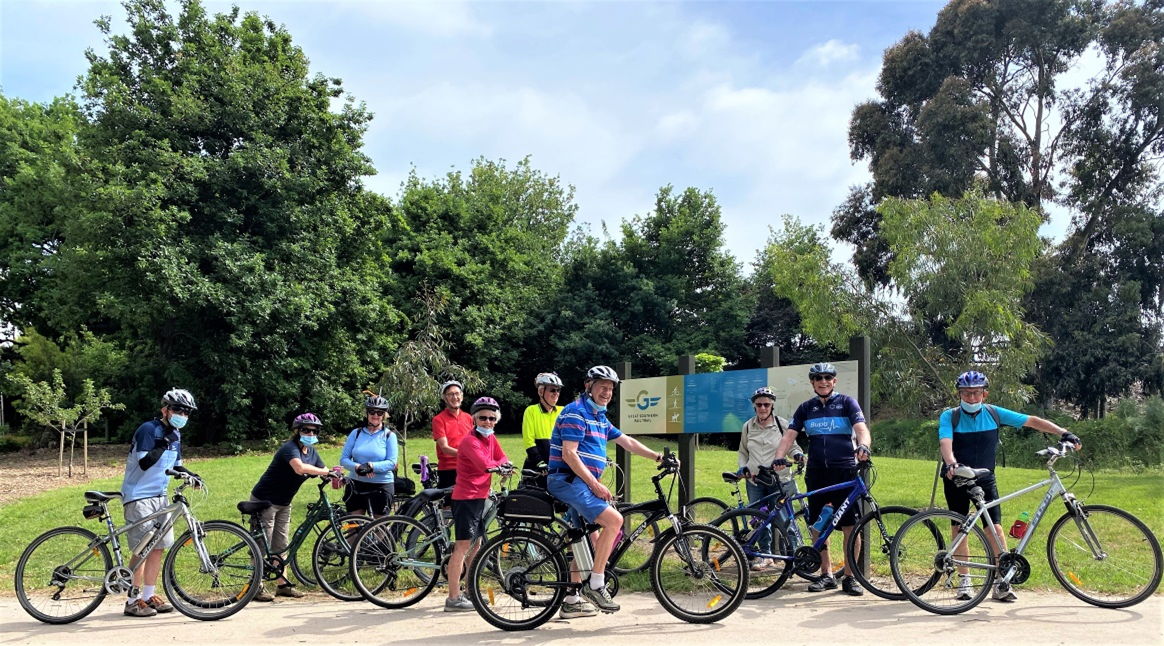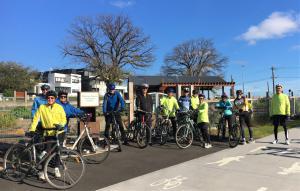 Share this with your friends
Subscribe
If you would like to receive our latest news via email, please fill in the form below!