Cinema Group
Cinema :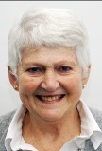 MEG McCLEAN

The film/luncheon for November will be "After The Wedding" to be shown at the Palace Cinema Balwyn on Wednesday, November 20 at
11.00am. We meet at the coffee shop of the cinema at around 10.30am. and then head to the designated cinema for the showing at 11.00am.
A basket luncheon with sandwiches, cake/slice and tea or coffee follows. (Gluten free is available upon request).
Tickets are $20 (cash only please) and will be available at the November 4 meeting. Any unsold tickets are returned to the cinema three week days prior to the showing.
"After The Wedding": Seeking funds for her orphanage in India, Isabel's travels to New York to meet Theresa, a wealthy benefactor. An invitation to attend a wedding ignites a series of events in which the past collides with the present. "After The Wedding" benefits from solid casting and strong source material.
Director: Bart Freundlich Cast: Michelle Williams, Julianne Moore and Billy Crudup
Time: 1 hour, 55 minutes.
PS: I would like to thank Jan Chalmers for "guarding the fort" whilst I was on holiday and thanks also to Neil Hookey for spruiking the shows at our Probus meetings
Warmest regards,
Meg
Share this with your friends
Subscribe
If you would like to receive our latest news via email, please fill in the form below!