Excursions
Excursions: Norm Fary Jan Lester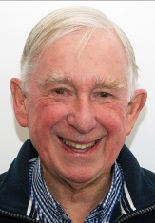 EXCURSIONS : Jan Lester and Norm Fary
The Blackwood excursion has been subsidised by a generous grant from the City of Boroondara
Excursion to Garden of St Erth, Blackwood October 23 (Wednesday)
We are hoping that this special excursion appeals to a wide cross section of our members and particularly members who have either joined recently or who have never been on a day excursion. On Sept 23 there were 40 expressions of interest, although many are yet to pay. If needed, we will try for a 57 seat coach
Wednesday, 23 October 8.50 for a 9.00 am departure from NBBC (Return to NBBC 5pm approx.)
Make the most of Spring with a visit to a stunning, cool-climate, seasonal garden set in the heart of the Wombat State Forest close to Daylesford. Cost $50 pp – admission, morning tea and lunch included.
Cost $50 pp All payments must be completed by Tuesday, October 15 @ 4pm. Pay directly into the club account with your name and "St Erth" BSB 083 277 a/c No 56952 1388. Please advise Treasurer Robin and also Norm Fary with your name and "St Erth" (or pay at the October meeting)
Barossa, Murray Princess and Adelaide
Final arrangements are almost finished and we hope to have received all the documentation by mid October. A free return coach transfer will be supplied by Trade Travel on Wednesday, November 06 departing NBBC at 8am (time to be confirmed) in time for our Group Check In prior to the flight at 10.10am. Final instructions will be in the November newsletter. There will be a meeting of participants after the November meeting so that any last minute queries can be answered. Please allow 15 minutes. In the meantime, please direct any queries to Jan Lester.
Excursions 2020
Planning has begun for 2020. As always, we are pleased to have suggestions from members for either day excursions or the one week excursion. This year, three of the excursions were the direct result of suggestions from our members.
Norm Fary Jan Lester (Excursions Convenors)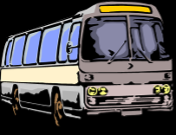 Share this with your friends
Subscribe
If you would like to receive our latest news via email, please fill in the form below!