Excursions
Excursions: Norm Fary Jan Lester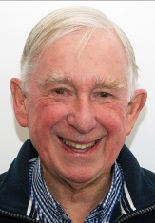 The Grainger Museum,
Royal Parade, Parkville, in the Grounds of Melbourne University Tuesday, 18th June from 12.30pm
We are hoping to interest more members at the June Club meeting. At this stage we need a few more to make a bus hire viable.
Regardless of whether or not you know the music of a famous Australian, this specialist museum devoted to the life and work and eccentricities of Percy Grainger is quite fascinating and worth a visit. This will be a guided tour followed by time for individual viewing. Admission charge $5 pp. Pay individually on entry.
To get there, go to Flinders Street Railway Station and take the Elizabeth Street exit and cross to the tram terminus, at the corner of Elizabeth and Flinders Streets. Tram 19 to North Coburg and alight at Stop 11.
You may wish to have lunch or coffee at Dr Dax café a few door south in Royal Parade from 11.45am. This will be pay-your-own-way lunch or coffee.
We would like to have firm bookings at the June Club meeting. We would also like to know if there is any interest in a bus travel alternative departing NBBC at 11am. Cost between $15 and $20 pp depending on numbers.
July No excursion has been planned for July
The Walter and Eliza Hall Institute for Medical Research
Thursday 15th August from 10.30am This is a special opportunity to discover something about one of Australia's most distinguished medical research facilities. Visitors will see state of the art research facilities, meet medical scientists, and learn something of their most significant discoveries.
Expressions of interest should be made at the June and July meetings.
Western Treatment Plant, Werribee Thursday, September 19 from 10 am (Bus from NBBC 8.55am tbc)
What does happen to sewage? Might not sound very interesting, but our member who made the suggestion said "it is an absolutely fascinating place to visit" At the June meeting we will take expressions of interest. Full details later.
Bookings at the August and September meetings. Advance Notice: Proposed Excursion Garden of St Erth, Blackwood
Wednesday, 23 October, from 9.30 am (details to be confirmed)
Make the most of Spring with a visit to a stunning, cool-climate, seasonal garden set in the heart of the Wombat State Forest close to Daylesford.
Anticipated cost $50 - $60 morning tea and lunch included.
This is an announcement for diary keepers. Full details and bookings August and September.
Suggestions
While we have a number of ideas for other months, we continue to be grateful to members for suggestions of suitable excursions. Please let us know if you have an idea for something which would be interesting for our members.
Norm Fary Jan Lester (Excursions Convenors)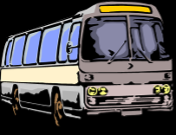 Share this with your friends
Subscribe
If you would like to receive our latest news via email, please fill in the form below!